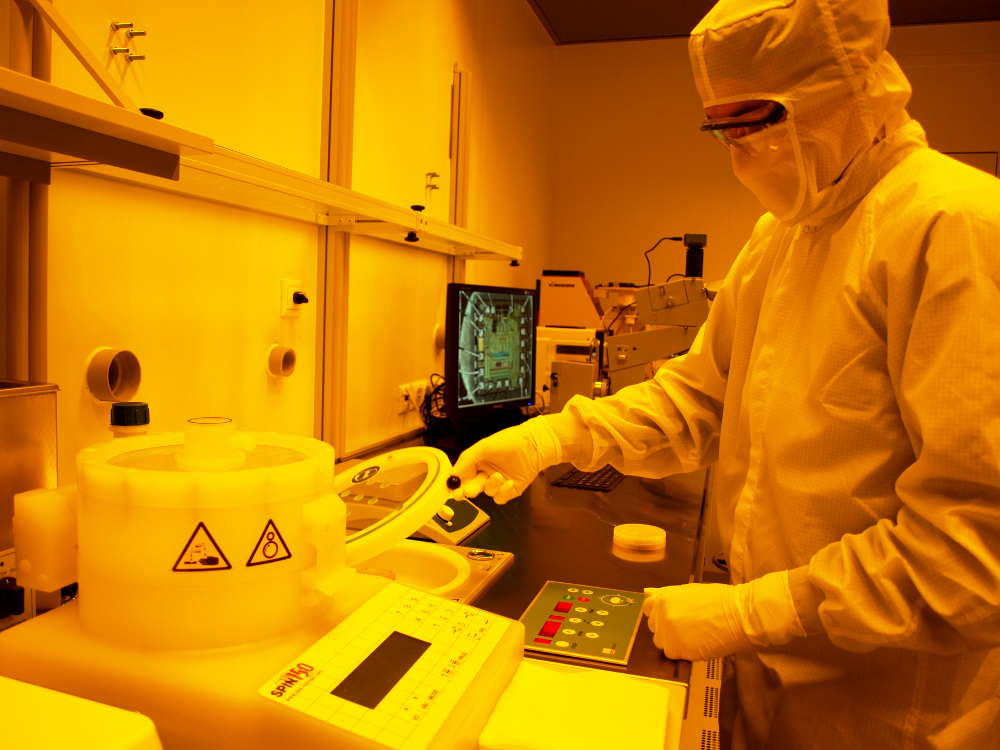 The Budapest University of Technology and Economics (BME) is one of the leading technical universities of Central Europe. The Department of Electron Devices (BME-DED) is a worldwide recognized research organization in the field of thermal and electro-thermal issues in microelectronic devices. The Department deals with all aspects of microelectronics, from semiconductor physics through device manufacturing to system level design. The multi-physics knowledge of the researchers is exploited by their work in 20+ European projects, including EuroCPS and FED4SAE, both funded by the Smart Anything Everywhere (SAE) initiative. Being a member of the SAE community, BME-DED facilities that help companies, notably SMEs, start-ups and mid-caps, to become more competitive through the adoption of latest digital technologies.
As a Digital Innovation Hub, BME-DED offers
access to digital technologies and competences, such as:

Wireless technologies (ZigBee, RFID),

Mechanical platform design

Virtual instrumentation

Combined thermal and optical characterization of solid-state lighting

Smart street lighting, LED and luminaire multi-domain modeling

Microfluidics, Lab-on-Chip, chemical and biosensing

Design of analog, digital and mixed signal integrated circuits

Embedded system design (especially MCU, FPGA and SoC)

Multi-physics simulations

Thermal design

Thermal, electro-thermal, logi-thermal and high abstraction level thermal simulations

Design solutions for thermal testability of integrated circuits

Versatile thermal reliability testing

Design solutions for harsh environment

Design of multi-domain simulators for investigating elector-thermal effects

System and embedded system programming in C/C++

Application programming in C/C++

Computer networks and security, Internet computing, WEB programming and development

Thermal and optical investigation of microfluidic systems

Smart systems, Smart systems integration

infrastructure to test digital innovations, such as:

Reliability testing, thermal structure analysis, Combined electro-thermal and optical testing, thermocycling

Reliability testing in microfluidics and Lab-on-a-Chip

financing advice through FED4SAE project

networking opportunities, with a broad network of local SMEs and service providers in Hungary and Central Europe
BME-DED is located in Infopark centre, Budapest, Hungary.
The traditionally strong technology-transfer activity of the Department (3+ spin-off or startup companies) and presence in EU R&D activities (20+ EU funded projects in the past 15 years) provided a good basis to implement DIH activities, which was further strengthened by H2020 SAE projects EuroCPS, FED4SAE and made BME-DED a well-known centre for SMEs seeking for technical and financial support.
SmartLAB project was a cooperation with Neumann Diagnostics, SME in Budapest, aimed to develop a sample tracking solution for high-throughput medical-diagnostics laboratories and bio-banks. With advanced digital solutions the system is tracking test tubes and sample holders with RFID tags. The touchless and highly flexible radio-frequency-identification technology ensures reliable and secure monitoring of test tubes. It enables tracking sample movement with continuous quality assurance seamlessly integrated in the laboratory ecosystem, therefore reducing risk of sample loss or misprocessing, while providing patient results more efficiently.
SmartSSL project was initiated by Hungarolux, an innovative street lighting company located in Budapest. In response to the today's challenges of street lighting (such as high energy consumption, lack of self-maintenance), SmartSSL provides an upgradeable, re-configurable lighting-control solution constituting a "future-safe" investment with clear benefits both for citizens and operators of the lighting installations. These allow LED luminaires to become part of smart-city solutions through bi-directional communication. For example, a SmartSSL's module transmit its health status to the operator to ensure that defective lighting elements are replaced before they fail – providing the double benefits of lower maintenance costs and ensured illumination. In addition, the communication capacity of street lighting could be useful for giving driving instructions for autonomously driven cars. Finally, energy-conscious operators would benefit from smarter dimming by reducing the electric current in cooler weather conditions, when LEDs are more efficient.
Aquamonitrix project was initiated by the Irish company TelLab, a multidisciplinary company focused on R&D around the core operating divisions of environmental analysis. Despite concerted EU efforts to minimize water pollution, many of Europe's rivers, lakes and groundwater reservoirs are still threatened by municipal, agricultural and industrial waste. Aquamonitrix project was focused on a strategy of early detection and mitigation of pollution incidents. A portable lab-on-a-chip system was developed for monitoring surface-water and industrial effluents. It measures pH, nitrate, nitrite, phosphate and ammonia simultaneously in real-time, while controlling data acquisition and data processing and delivery to the cloud, which allows remote access to real-time results from any smartphone, tablet or PC. The system can provide over 26,000 sample results annually, compared to current manual sampling, which typically results in 12-52 results per year. Capturing the data in real time detects pollution events immediately, allowing effective mitigation measures that minimize the damage. It gives agribusinesses, municipalities and government bodies a powerful tool to reduce pollution of Europe's rivers, lakes and groundwater reservoirs.